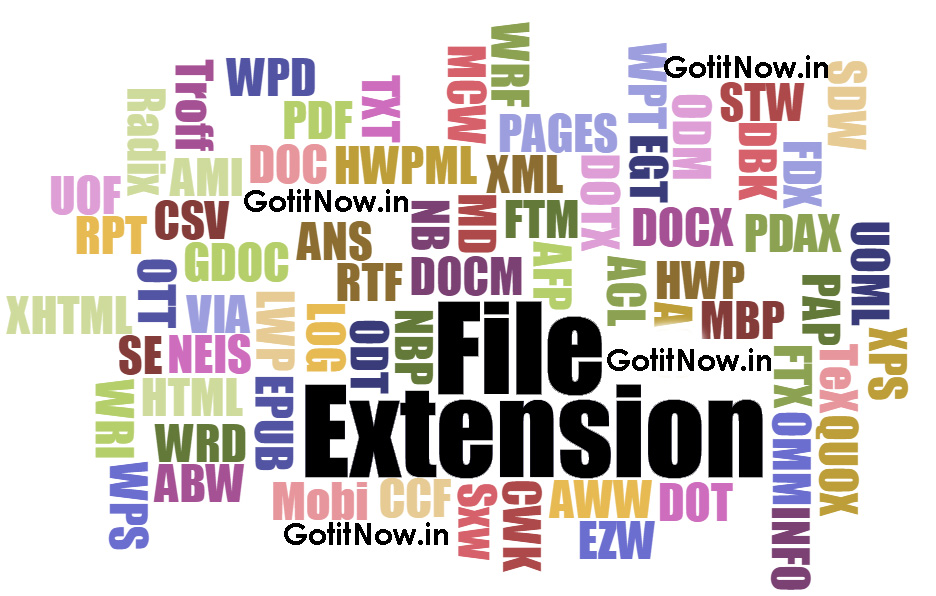 Searching How to show File extension and change File extension in windows and can't figure it out how to do it, then this guide will help you to do so.
What is File Extension or File Format?
File Extension is the last 2 or last 3 digits after period(.) in the file name at the last.
For e.g. ABC.pdf
IN above example pdf is the extension given to file with name "ABC".
File extension will help you to recognize the File Format, as in above example one could clearly figure out that the above file is PDF file since the extension mention it.
There are several file format or file extension in the world some of them are –
.ABW, .ACL, .AFP, .AMI, .ANS, .ASC, .AWW, .CCF, .CSV, .CWK, .DBK, .DOC, .DOCM, .DOCX, .DOT, .DOTX, .EGT, .EPUB, .EZW, .FDX, .FTM, .FTX, .GDOC, .HTML, .HWP, .HWPML, .LOG, .LWP, .MBP, .MD, .MCW, .Mobi, .NB, .NBP, .NEIS, .ODM, .ODT, .OTT, .OMM, .PAGES, .PAP, .PDAX, .PDF, .Radix, .RTF, .QUOX, .RPT, .SDW, .SE, .STW, .Sxw, .TeX, .INFO, .Troff, .TXT, .UOF, .UOML, .VIA, .WPD, .WPS, .WPT, .WRD, .WRF, .WRI, .XHTML, .XML, .XPS etc.
How to Show the File Extension and Change it?
1. To view the extension of the file, if you aren't able to view it, first step is to locate the file in the
folder –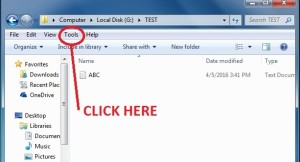 2. Once you locate the file, go to Tools option as shown above and click it, then go to folder option and click it  –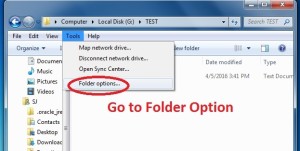 3. Once you click Folder Option,  Select View Tab from the top and in View tab go to option Hide extensions for known file types and unchecked this option and then click OK.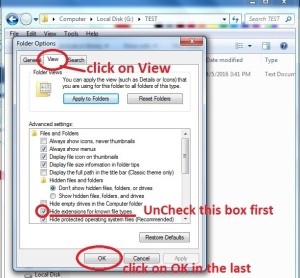 4. Once you click OK, go to the file folder and you will be able to see the extension of the file in the name at the last after period.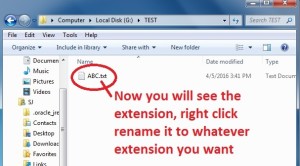 Now since you can view the File extension, go and rename it to whatever you want as per File Format.
Thanks for coming to my blog subscribe us to get latest updates from us on regular basis and its free, we don't spam the users and never share the email is with any third party.