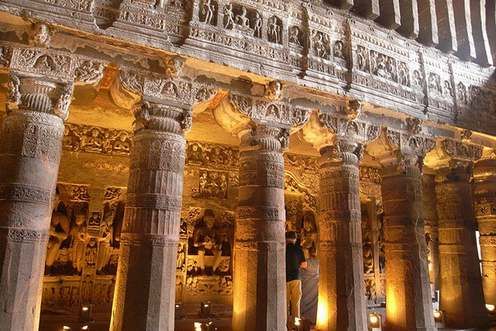 Tourism, places to visit in Ajanta Ellora Caves on vacations with family. A Tourist attractions and Travel Guide for places to visit near Ajanta Ellora Caves to see picnic spots & travel destinations on trip with your loved ones.
About the City
Astonishingly carved into hillside rock in the middle of nowhere are the Ajanta and Ellora caves. There are 34 caves at Ellora dating from between the 6th and 11th centuries AD, and 29 caves at Ajanta dating back to between the 2nd century BC and 6th century AD.
The caves at Ajanta are all Buddhist, while the caves at Ellora are a mixture of Buddhist, Hindu and Jain.
Local Transport
The primary railway station in city or near city is Jalgaon at 60 Kms. Bus Stand in an around city is Aurangabad at 30 Kms.
Shopping & Hotel in the City
Best Tourist attractions in the city Shopping markets in the city Language commonly spoken in the city Hindi, English.
Image Gallery for the City