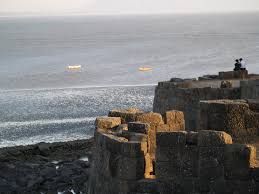 Tourism, places to visit in Alibaug on vacations with family. A Tourist attractions and Travel Guide for places to visit near Alibaug to see picnic spots & travel destinations on trip with your loved ones.
About the City
Alibag was developed in the 17th century by Sarkhel Kanhoji Aangre the naval chief of King Shivaji's Kingdom. Alibag is a costal town and municipal council in Raigad district in Kokan region of Maharashtra, India. It is the headquarters of the Raigad district. Raigad's first name was ""Kulaba"". Today's Ramnath was the main village at that time. A Bene Israelite named Ali used to live there at that time . He was a rich man and owned many plantations of mangoes, coconuts in his gardens. Hence the locals used to call the place ""Alichi Bagh""(Marathi for ""Gardens of Ali""), or simply ""Alibagh"", and the name stuck.
Local Transport
The primary railway station in city or near city is Pen & Panvel at 30, 85 Kms. Bus Stand in an around city is Pen at 30 Kms.
Shopping & Hotel in the City
Best Tourist attractions in the city are Alibag beach, Siddheshwar Mandir near Khandale, Alibaug Fort, Khanderi, Bet El Synagogue, Varsoli Beach, Akshi Beach, Nagaon Beach, Awas, Kanakeshwar Mandir. Shopping markets in the city There are small shopping streets and stores that make a great place for shopping in Alibag. Shopaholics can buy ready-made garments, including export surplus apparel, watches, excellent kohlapuriz, bags, antiques, junk jewellery, leather items to furniture and grocery items. All the items here can be picked up at throwaway prices.. Language commonly spoken in the city Hindi, . Famous hotels or food places in the city are Fulora Restaurant, Sai Prasad Restaurant, Sai Inn Restaurant .
Image Gallery for the City