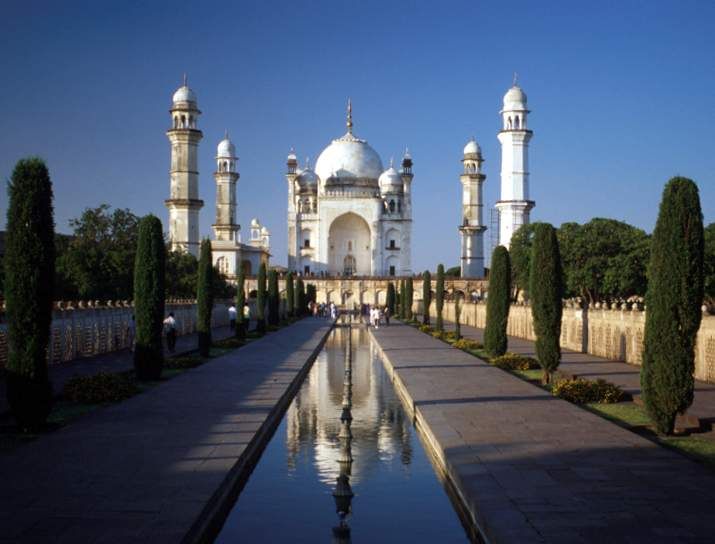 Tourism, places to visit in Aurangabad on vacations with family. A Tourist attractions and Travel Guide for places to visit near Aurangabad to see picnic spots & travel destinations on trip with your loved ones.
About the City
Aurangabad is district of Maharashtra, India. Aurangabad (meaning ""Built by the Throne"") is named after the Mughal Emperor Aurangzeb, a well known Mughal Muslim ruler. The city is a tourist hub, surrounded with many historical monuments, including the Ajanta Caves and Ellora Caves, which are UNESCO World Heritage Sites, as well as Bibi Ka Maqbara. The administrative headquarters of the Aurangabad Division or Marathwada region, Aurangabad is said to be a City of Gates and the strong presence of these can be felt as one drives through the city. Recently, Aurangabad has been declared as Tourism Capital of Maharashtra. It is also one of the fastest growing cities in the world. Population wise it is the 5th largest city in Maharashtra after Mumbai, Pune, Nagpur and Nashik.
Local Transport
The primary railway station in city or near city is Aurangabad Railway Station at 9 Kms. Bus Stand in an around city is ST Bus Depot Aurangabad at 1 Kms.
Shopping & Hotel in the City
Best Tourist attractions in the city are Bibi ka Maqbara, Pavan chakki, Daulatabad, Aurangabad Caves, Soneri Mahal. Shopping markets in the city are Paithani Weaving Center, Gul Mandi, Connaught Shopping Market, Nirula Bazaar, Himroo Factory. Language commonly spoken in the city Hindi, English. Famous hotels or food places in the city are Smile – Nirala Bazaar, Laadli – Jalna Road, Madhu's – Adalat Road, Ashoka – Nirala Bazar.
Image Gallery for the City