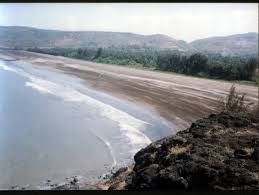 Tourism, places to visit in Harihareshwar on vacations with family. A Tourist attractions and Travel Guide for places to visit near Harihareshwar to see picnic spots & travel destinations on trip with your loved ones.
About the City
Harihareshwar beach is the main attraction in Harihareshwar. The beach is extremely good for an elegant stay enjoying the natural beauty in a happy vacation holidays. Soft clean sands and soothe breeze make this beach in the lap of Arabian Sea a much sought place in Harihareshwar. The beach is unpolluted and mostly unspoiled.
The Harihar hill on the sea shore add to the attraction of the beach. Solitude seeking tourists can make the visit to Harihareshwar beach a unique experience. The enthusiastic tourists can have a water journey by small boats available in the beach.
Local Transport
The primary railway station in city or near city is Mangaon at 57 Kms. Bus Stand in an around city is Harihareshwar bus stop at 1 Kms.
Shopping & Hotel in the City
Best Tourist attractions in the city are Kalbhairav Temple, Bagmandala, Ganesh Gully, Harihareshwar Beach, Harihareshwar Mandir, Velas Beach, Bankot Fort. Shopping markets in the city . Language commonly spoken in the city Hindi, English. Famous hotels or food places in the city are Nivara, Nandanvan, Nivant Sagar, Rajesh Holiday.
Image Gallery for the City