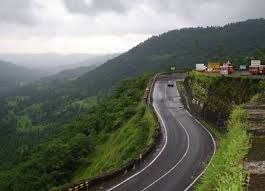 Tourism, places to visit in Mahabaleshwar on vacations with family. A Tourist attractions and Travel Guide for places to visit near Mahabaleshwar to see picnic spots & travel destinations on trip with your loved ones.
About the City
Mahabaleshwar is a beautiful hill station known for its perfect weather all year round. The jungles of Mahabaleshwar are known for their density and a stunning array of birds and wildlife. Mahabaleshwar was initially engineered to be a health resort. The first governor of Mahabaleshwar, Sir John Malcolm, established the hill station as a recreational getaway in 1829. The hill station is now known for its vast plateau of beautiful roads, forests and plantations. Mulberries, gooseberries and strawberries are popularly grown in this region. Once in Mahabaleshwar, there are a variety of places tourists can visit to savor the splendors of this scenic getaway. Wilson Point, Marjorie Point, Castle Rock and Elphinstone Peak are some of the most popular tourist hot-spots. The town is well-endowed with modern amenities such as ATM's, restaurants, hotels as well as various places of worship. While at Mahabaleshwar, one can also see a grand view of Krishna Valley which is home to many significant temples. Read on for more information.
Local Transport
The primary railway station in city or near city is Satara at 38 Kms. Bus Stand in an around city is ST Bus Depot Mahabaleshwar at 0 Kms.
Shopping & Hotel in the City
Best Tourist attractions in the city are Pratapgad, Mapro Garden, Venna Lake, Babington Point, Mini Kashmir, Lingamala Falls, Monkey Point, Sunset Point. Shopping markets in the city are If you are looking for some fresh produce and local trinkets, then the best place to head towards would be Main Street. Here, fruit fanatics find themselves surrounded by the choicest strawberries, raspberries and mulberries and even jams. Local shoes made of wood are also very popular in this region and can be bought at really cheap prices provided you know the subtle art of bargaining.. Language commonly spoken in the city Hindi, . Famous hotels or food places in the city are Hotel DreamLand, Hotel Panaroma & Hotel Shreyas.
Image Gallery for the City