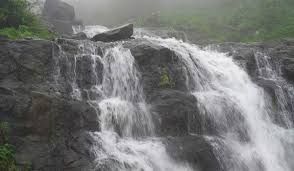 Tourism, places to visit in Malshej Ghat on vacations with family. A Tourist attractions and Travel Guide for places to visit near Malshej Ghat to see picnic spots & travel destinations on trip with your loved ones.
About the City
Malshej Ghat is a mountain pass in the Western Ghats range in the Thane district of Maharashtra, India. The site is nestled in the lofty rugged hills of the Western Ghats. Malshej Ghat holds special value for hikers, trekkers and adventure lovers. The nature here is at its best. No wonder then that the most exotic migratory flamingoes choose it as their monsoon abode. Close at hand is Shivneri Fort (approx 40 kms.)., birthplace of the legendary Shivaji. The unusual hill has Buddhist Caves dating to the 3 rd century and is surmounted by an important historic fort.
Local Transport
The primary railway station in city or near city is Kalyan at 80 Kms. Bus Stand in an around city is Main bus stop at 1 Kms.
Shopping & Hotel in the City
Best Tourist attractions in the city are Harichandragad, Malshej Falls, Shivneri Fort. Shopping markets in the city are local markets in the city. Language commonly spoken in the city Hindi, English. Famous hotels or food places in the city are MTDC Holiday Flamingo Resort and other small hotels.
Image Gallery for the City