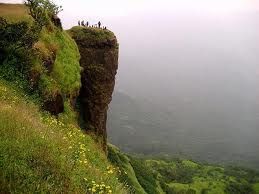 Tourism, places to visit in Matheran on vacations with family. A Tourist attractions and Travel Guide for places to visit near Matheran to see picnic spots & travel destinations on trip with your loved ones.
About the City
Matheran is a Hill Station and a municipal council in the Raigad district in the Indian state of Maharashtra. It is a hill station in Karjat Tahsil and is also the smallest hill station in India. It is located on the Western Ghats range at an elevation of around 800 m (2,625 feet) above sea level. It is located around 90 km from Mumbai, and 120 km from Pune. Matheran's proximity to many metropolitan cities makes it a popular weekend getaway for urban residents. Matheran, which means ""forest on the forehead"" (of the mountains) is an eco-sensitive region, declared by the Ministry of Environment and Forest, Government of India. It is Asia's only automobile-free hill station.
Local Transport
The primary railway station in city or near city is Neral at 90 Kms. Bus Stand in an around city is Main bus stop at 1 Kms.
Shopping & Hotel in the City
Best Tourist attractions in the city are Panorama Point, Irshalgad, Shivaji's Ladder, One Tree Hill Point, Porcupine Point, Alexander Point, Prabal Fort, Louisa Point, Charlotte Lake, Heart Point, Pisharnathe Mahadev Mandir. Shopping markets in the city Shopping in Matheran can be an experience in itself. The local shops offer plethora of options including leather items, food items and souvenirs that are worth buying.. Language commonly spoken in the city Hindi, English. Famous hotels or food places in the city are Garden View Restaurant, Shabbir Bhai, Rasna.
Image Gallery for the City