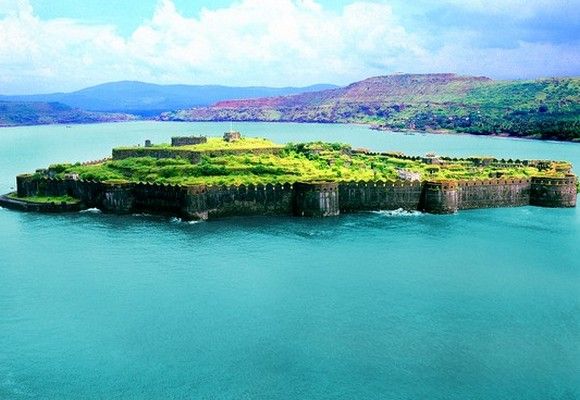 Tourism, places to visit in Murud Jangira on vacations with family. A Tourist attractions and Travel Guide for places to visit near Murud Jangira to see picnic spots & travel destinations on trip with your loved ones.
About the City
Located in the Raigad district of Maharashtra, Murud Janjira is immensely famous for its Fort which lies on an island in the coastal village of Murud. The city is bounded by lush greenery and sandy beaches which serves as a major attraction for the tourists.
It is also a beautiful hill station which is dotted with ancient forts, marvelous beaches, and betel palms and swaying coconut trees etc. Being situated close to Mumbai, it is considered as a very attractive picnic spot. Murud Janjira Travel Guide is full of references to the historic destinations and serene spots. Janjira fort, Nawab Palace, Kasa Fort, Datta Mandir, Murud Beach and Garambi Falls are the famous tourist attractions of Murud Janjira. The pleasant climatic conditions of the town captivate tourists to spend their vacations in the city.
Local Transport
The primary railway station in city or near city is Roha at 40 Kms. Bus Stand in an around city is Murud main Bus Stop at 0.5 Kms.
Shopping & Hotel in the City
Best Tourist attractions in the city are Janjira Fort, Nawab Palace, Kasa Fort, Datta Mandir, Siddhivinayak Teple, Murud Beach, Garambi Falls. Shopping markets in the city Language commonly spoken in the city Hindi,, English. Famous hotels or food places in the city are food places names..
Image Gallery for the City