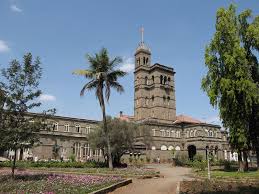 Tourism, places to visit in Pune on vacations with family. A Tourist attractions and Travel Guide for places to visit near Pune to see picnic spots & travel destinations on trip with your loved ones.
About the City
Pune is considered the cultural capital of Maharashtra. Since the 1950s and 1960s, Pune has had a traditional old-economic base. Most of the old industries continue to grow. The city is also known for its manufacturing and automobile industries, as well as for research institutes of information technology (IT), education, management and training, which attracts migrants, students, and professionals from India, South East Asia, the Middle East, and Africa. Pune is also one of the fastest growing cities in the Asia-Pacific region. It also highlights Pune among evolving business centers and emerging 9 cities around the world with citation ""Hosts IT and automotive companies"".
After Indian independence in 1947 from Britain, Pune saw a lot of development, such as the establishment of the National Defence Academy at Khadakwasla and the National Chemical Laboratory at Pashan. Pune serves as the headquarters of the Southern Command of the Indian Army. Industrial development started in the 1950s and '60s in Hadapsar, Bhosari, Pimpri and Parvati. Telco (now Tata Motors) started operations in 1961, which gave a huge boost to the automobile sector.
Local Transport
The primary railway station in city or near city is Pune Railway Station, Shivaji Nagar Railway Station at 2 Kms. Bus Stand in an around city is Swargate, Shivaji Nagar, Pune Station etc. at 2 Kms.
Shopping & Hotel in the City
Best Tourist attractions in the city are Aga Khan Palace – Landmark palace & infamous Gandhi prison, Sinhagad, Dagadusheth Halwai Ganapati temple – Hindu temple with large gold Ganesh idol, Raja Dinkar Kelkar Museum – Former personal collection of artifacts, Shaniwar Wada 18th-century Peshwa fort with large gate, Pataleshwar Temple, Parvati Hill Temple, Chaturshringi Temple, Rajiv Gandhi Zoological Park – Zoo, Mulshi Darn Lakes, Khadakwasla Dam, Saras Baug Temple, Shinde Chhatri Temple, Bund Garden, St. Mary's Church. . Shopping markets in the city are Raviwar Peth, Tulshi Bag, Hong – Kong Lane at Deccan, FC Road, Camp, Fashion Street Language commonly spoken in the city Hindi,, English. Famous hotels or food places in the city are Dorabjee & Sons, Bedekar Misal, Maratha Samrat, Hotel Kaveri, Chokki Dhani.
Image Gallery for the City