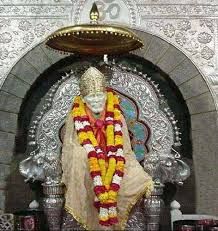 Tourism, places to visit in Shirdi on vacations with family. A Tourist attractions and Travel Guide for places to visit near Shirdi to see picnic spots & travel destinations on trip with your loved ones.
About the City
Shirdi  pronunciation (help·info)(Marathi: शिर्डी) is a town and falls under the jurisdiction of municipal council popularly known as Shirdi Nagar Panchayat, located in Rahata Tehasil in Ahmednagar District in the Indian state of Maharashtra. It is accessible via the Ahmednagar – Manmad State Highway No.10, approximately 83 km from Ahmednagar and 15 km from Kopargaon. It is located 185 km east of the Western Seashore line (the Ahmednagar – Manmad road), which is a very busy route. Shirdi is best known as the late 19th century home of the popular guru Shirdi Sai Baba. It is one of the richest temple organisations.
Local Transport
The primary railway station in city or near city is Sai Nagar Shirdi Railway Station at 0.5 Kms. Bus Stand in an around city is Shirdi Bus Depot at 1.2 Kms.
Shopping & Hotel in the City
Best Tourist attractions in the city are Samadhi Mandir, Dwarkamayee Masjid, Chavadi, Gurusthan. Shopping markets in the city are There are several shops in Shirdi that sell photos and effigies of Sai Baba. This is the main commercial activity. The shops open as early as 7 am and close late, at around 10:30 pm.. Language commonly spoken in the city Hindi, English. Famous hotels or food places in the city are The Tulip, Rajdhani Restaurant, Rajdhani Thali.
Image Gallery for the City