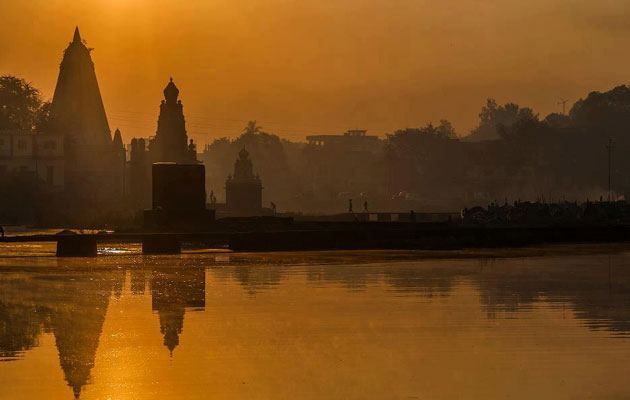 Tourism, places to visit in Wai on vacations with family. A Tourist attractions and Travel Guide for places to visit near Wai to see picnic spots & travel destinations on trip with your loved ones.
About the City
Wai (About this sound pronunciation (help·info)) is a town in Sātārā District in Mahārāshtra, India.
Wai has the epithetic name ""Dakshin Kashi"". In old times, it was known as Virat Nagari. Wai is known in Maharashtra for its ghats on the banks of the Krishna River and its temples, including especially the ""Dholya Ganapati"" temple on the ""Ganapati Ghat"".
Wai is also famous for film shootings (Hindi, Marathi, Bhojpuri, Tamil etc.). Films like Gangajal, Omkara, Dabbang, Swadesh, Ishqiya, Singham, Deool, Bol Bachchan, Zila Ghaziabad, Gulaab Gang, Chennai Express and many others.
Local Transport
The primary railway station in city or near city is Jarandeshwar of rly station at 28 Kms. Bus Stand in an around city is Wai of bus stop at 1 Kms.
Shopping & Hotel in the City
Best Tourist attractions in the city are Mahaganapati temple, Krishna ghat, Dhom & Dhom Balakwadi dam. Shopping markets in the city are Wai local market. Language commonly spoken in the city Hindi, English. Famous hotels or food places in the city are hotel milan, Durvankur restaurant.
Image Gallery for the City