Having a website and searching for Website Management.
Many a times we have to figure out how to do Website Management in proper way. There are lot of techniques we need to understand what is the sole purpose of our website, what kind of services, products or solutions we are offering to our clients and customers.
Our clients complaint us that they have wonderful website with great website content but fail to manage their website in proper way.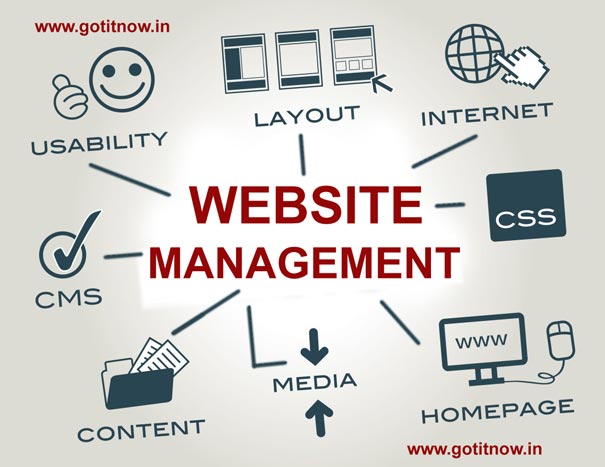 We, Website Management consultant can help you to achieve this task with much ease. The only thing you need to do is to hire us for this and just relaxed and we will take care of your web management.
For many years we are helping our clients businesses to manage their website content and marketing efforts in the way they want.
Our experts are having awesome capabilities of WordPress Website Management.
We serve website clients of all sizes, nature and business models, and we offer a professional touch on each and every project or assignment that we undertake irrespective of its business.
What is Website Management ?
There are many web services and website management companies and it can be truly confused which should be hire out of them. Website Management is one of our primary and key service. We have dedicated teams for management of website who looks after this task.
Manage your working website in efficient and optimized way. Make it fast and reliable. Have it searchable in Google and generate sales leads and sales inquiries. To convert your website into a true business asset.
Website Management exactly is?
To manage a website properly we have to focus on multiple related web services and have to monitor each of them separately. But out of many services the main pillars of web management are Web Content Management, Website Security & Dedicated Website Support.
Content Management ?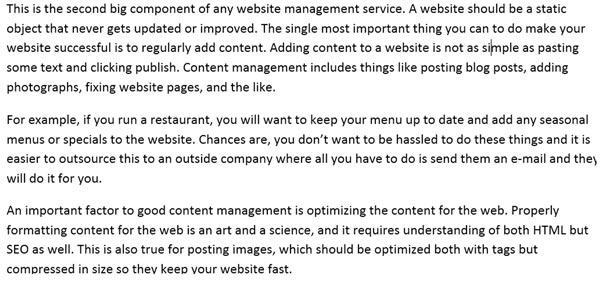 Website Security?

Website Support?

Our website management services will ensure that the services mentioned above are taken care by us.
Designer to your specific needs our service includes:
• Complete Online Marketing
• Search Engine Optimization
• Social Media Management
• Website Hosting Services
• Maintain and run Daily Backups
• Install Security Updates
• Coding support
• Website Design support
• Content Creation & optimization
Give us a call or contact us for a free website management consultation.