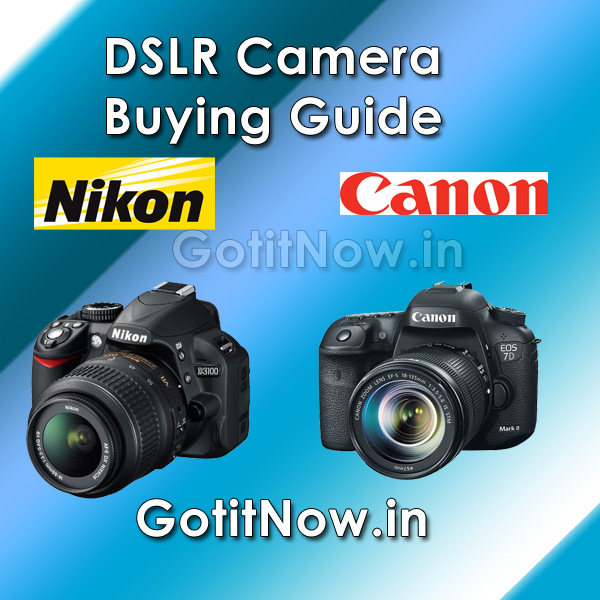 Which DSLR Camera should I buy?
Confused buying your first DSLR Camera? Required buying guide to choose a better DSLR Camera for you. This post will help you to choose a better option by providing you right kind of information on some buying tips that every amateur photographer should know about DSLR Cameras.
What is DSLR Camera?
A digital single-lens reflex camera (also called a digital SLR or DSLR) is a digital camera combining the optics and the mechanisms of a single-lens reflex camera with a digital imaging sensor, as opposed to photographic film. The reflex design scheme is the primary difference between a DSLR and other digital cameras. In the reflex design, light travels through the lens, then to a mirror that alternates to send the image to either the viewfinder or the image sensor. The alternative would be to have a viewfinder with its own lens, hence the term "single lens" for this design. By using only one lens, the viewfinder of a DSLR presents an image that will not perceptibly differ from what is captured by the camera's sensor.
DSLRs largely replaced film-based SLRs during the 2000s, and despite the rising popularity of mirrorless system cameras in the early 2010s, DSLRs remained the most common type of interchangeable lens camera in use as of 2014.
DSLR Camera Brands in India
Some known DSLR Camera Brands currently available in Indian market are Nikon, Canon, Sony, Pentax etc.
Being a beginner you can choose entry level DSLR Camera from above brands.
Choose from Nikon entry level DSLR camera–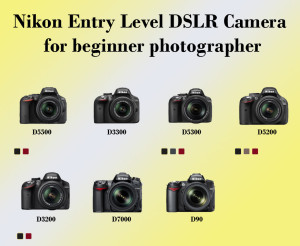 Choose from Canon entry level DSLR camera–