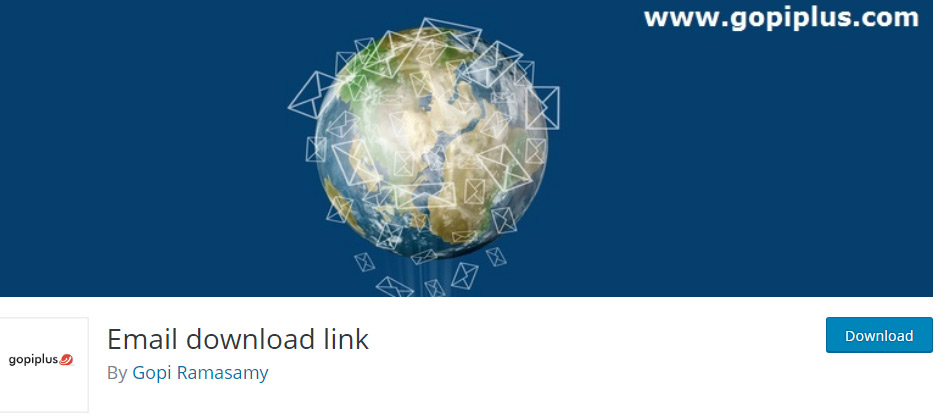 Are you searching for Free WordPress Plugin for Email Download Link for File After Form Submission then you are at right place.
Free WordPress plugin for Authors or Web Developers to provide Email Download Link only after form submission on email by their readers.

This plugin will send a download link to user after they have submitted a form. i.e. Send email with download link to users after signing up. There are lots of reasons you might want to send to a download link to your user after they have submitted a form.
Many a times you want your users to provide you correct email address for creating a subscription list or customer database for further marketing purpose but to get the right email address and customer info you need to provide your readers with some goodies it can be any like free ebook, some kind of files, some plugin, some exe files etc.
So this plugin will help you to get your job done since it provides download link of the goodies i.e. file you want to share with your readers only after your readers submit a valid form.
BENEFITS OF THIS PLUGIN
Send free PDF/IMG/ZIP document download link after signing up for a newsletter.
Protect your download link from anonymous users.
Create download link with expiration date.
Track your download history.
Export signing up email address.
Refresh download link automatically with specific interval.
PLUGIN CONFIGURATION
SHORT CODE FOR POSTS AND PAGES
This can be used in any page or post within your blog. When your blog encounters text formatted in this style and recognizes it as a >Email download link subscription box.
ADD DIRECTLY IN THE THEME
Copy and past the below mentioned php code to your desired template location (i.e in theme PHP file).
<?php ed_download_link( $namefield = "YES", $desc = ""); ?>

WIDGET OPTION
To add Email download link Subscriptions Box widget to your sidebar, go to your Dashboard. and then click on Widgets menu. You will see a widget called Email download link. Click Add Widget button or drag it to the sidebar on the right.
To be in touch with latest news and trends in technology just contact us.